Student Information
SOLUTIONS
Student Information
SOLUTIONS

---
It can be time consuming and expensive to maintain separate systems for enrollment paperwork, attendance, grades, state and local assessments, discipline, benchmark testing, special education plans, and parent communication. Fortunately, StudentTrac provides a single cloud-based solution that is intuitive, highly configurable, and fully compliant with state and federal regulations. This truly innovative system is designed to help reduce your administrative costs and free up valuable time for teachers so they can focus on the needs of every student.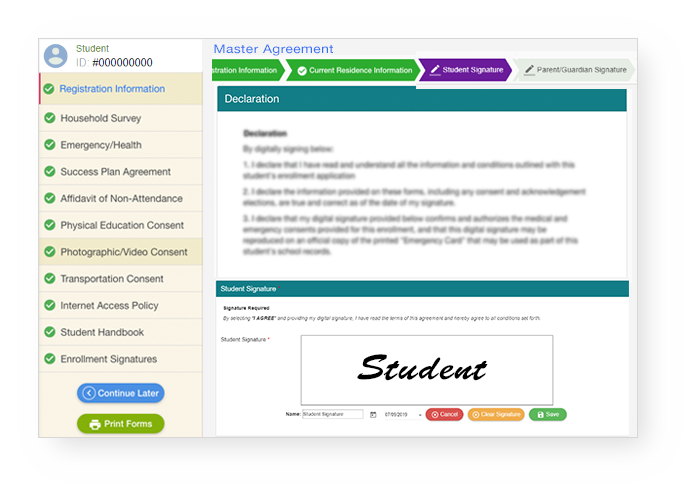 Digital Registration
Students and families can complete their enrollment paperwork and upload documents, such as previous school transcripts and immunization records, online with no hassle. StudentTrac captures electronic signatures from guardians in a single click.

Paperless Student Files
StudentTrac uses state-of-the-art technology to provide easy, web-based access to all student data so you can see everything you need in one place and pull quick longitudinal reports, including those related to student demographics, attendance and discipline, assessments, standardized testing, grades, service hours, graduation, and more. There's no need for annual hard copy archiving. StudentTrac is capable of storing an unlimited number of searchable student files.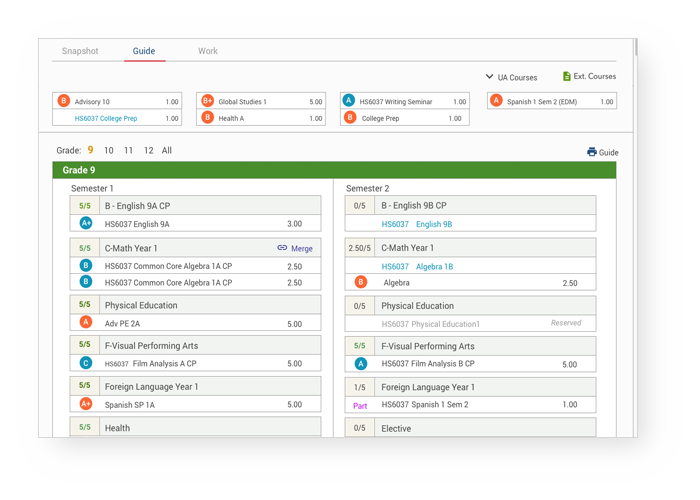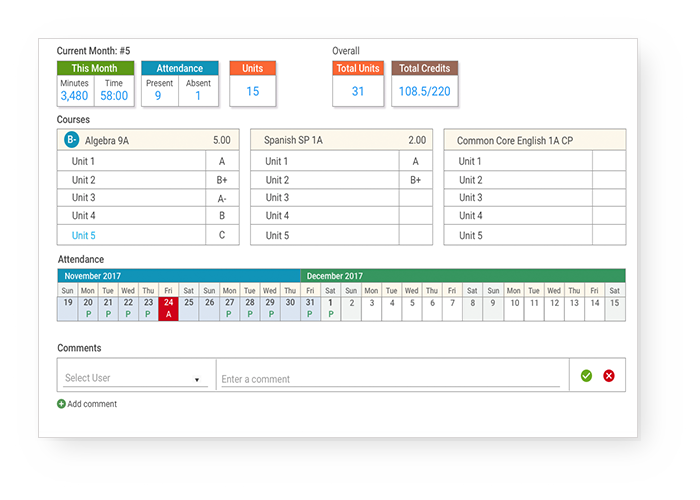 Digital Attendance & Progress Reports
Reduce paperwork by tracking attendance and delivering progress reports online. With StudentTrac, there's no need for office staff to input daily attendance. Our system will compile it for you. Parents and guardians can monitor student attendance and progress via the StudentTrac Parent Portal.

Detailed & Customizable Reporting
StudentTrac has dozens of pre-built reports designed to identify trends and disruptions in student matriculation. These can be vital to understanding where and when your students need additional academic support or interventions to stay on pace to graduate.
StudentTrac also allows users the ability to create custom reports which can be filtered or grouped by any collected data point.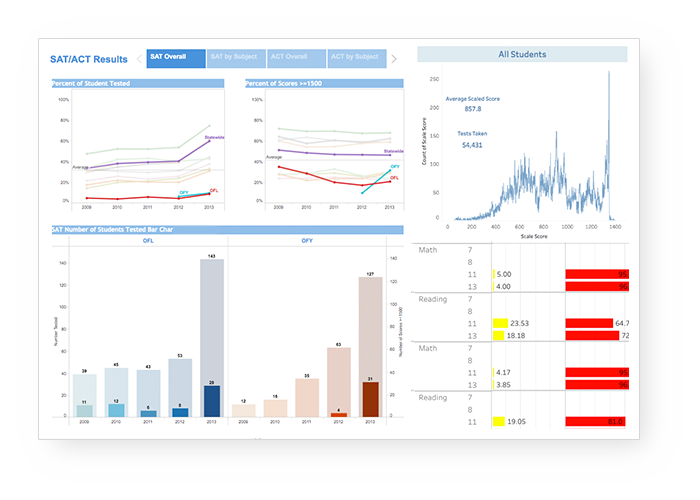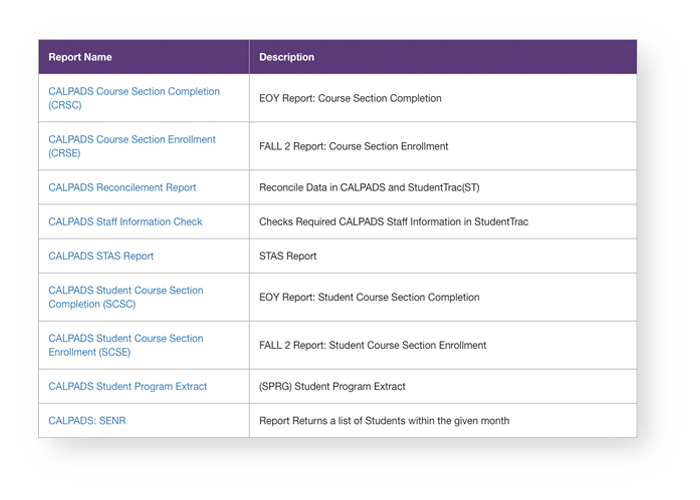 Federal and State Compliance
Accurate reporting is critical for student success, as well as to ensure proper school funding. The StudentTrac database and reporting functionality is CSIS-compliant and CALPADS-capable. As new state or federal requirements arise, we can implement the required updates to the system within the guided state or federal timelines, so you can remain in compliance without missing a beat.

Analyze and Predict Graduation Rates
StudentTrac's Multiple Planning Guide module allows easy tracking of courses and credits, as well as intelligent, individualized education plan management. Teachers and administrators can tell at a glance whether students and cohorts are progressing toward gradudation on schedule.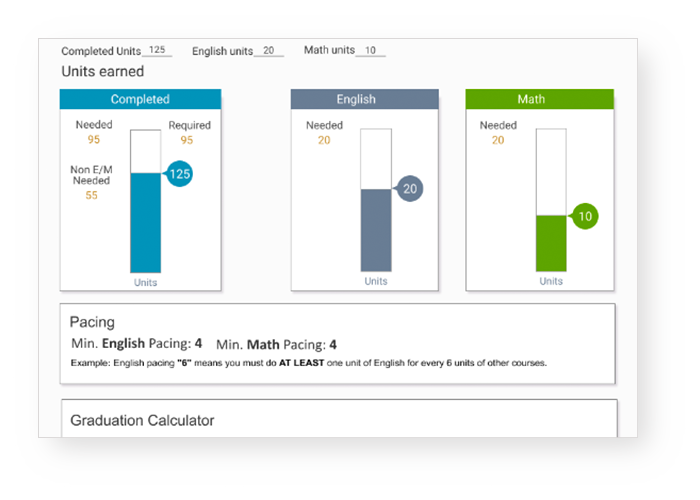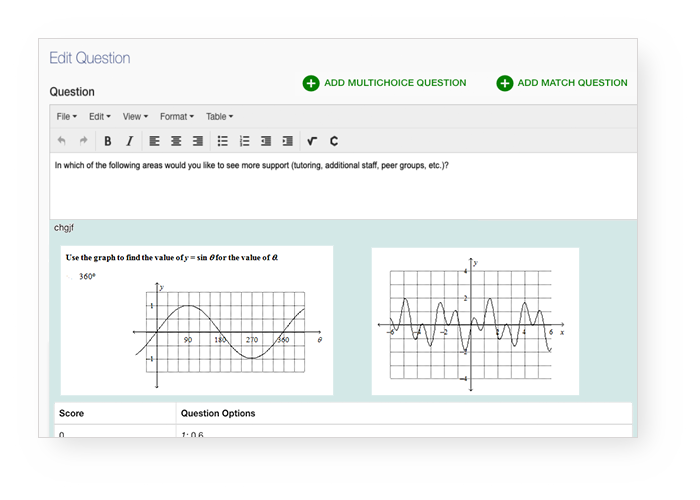 Create Digital Tests, Quizzes, & Surveys
Easy-to-use platform supports remote, independent, hybrid, and blended learning models. Teachers can create quick and easy tests and surveys that are simple for students to complete.
Ready to learn more?
Contact us for a demonstration of how StudentTrac can help your organization.